Services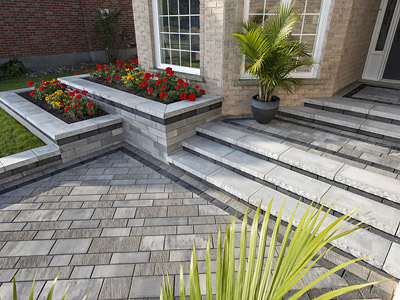 We at Custom Outdoor Living provide excellent walkway and patio installation services to customers in and around Granger, South Bend, Elkhart, Mishawaka and Benton Harbor. We have a strong customer base across Goshen, Plymouth, Sturgis, Michigan City and Portage as well. We provide a wide variety of services such as:


Patios/Walkways
When you have garden and yard areas you want to be able to use them optimally. The one way to do that is to get a patio installed. We can install pavers made of concrete, natural stone or brick and can build an outdoor kitchen on it if that's what you want. We also install paver walkways that lead to different parts of your gardens and yards and these allow you to navigate the space without trampling on the lawns or flower beds. Read More About Patios & Walkways »


Driveways/Pool Decks
We can custom design pool decks for you. These features can be either single-leveled or multi-leveled with private sunbathing spots. Our company also provides excellent driveway installation services and we use stone, concrete or brick pavers to create a strong and resilient feature that will last for a number of years. You can choose from different types of paver stones, based on your specific needs. Read More About Driveways/Pool Decks »


Fireplaces/Firepits
The one way to add warmth and a very comfortable atmosphere to the outdoor living spaces on your property is to get a fireplace or fire pit installed. We provide customized solutions and can build fireplaces made of brick, natural stone or concrete. The latter can be clad with stone/brick veneer. We can build these features in any design concept and theme you like and will ensure that the design matches the look of the rest of the features in the spaces. Read More About Fireplaces/Firepits »


Retaining Walls
If you have sloping land on your property and want to build any outdoor structure or element there, the land would have to be excavated. This leaves the soil and rocks exposed which can result in a landslide. We can build retaining walls at these spots to add to the integrity of the landscaping. We use various materials to build these retaining walls such as natural stone, brick, concrete and CMUs etc. These specially engineered walls lend support and enhance the appearance of the outdoor spaces of your property. Read More About Retaining Walls »


Outdoor Kitchens
This is a very popular feature that becomes an excellent yard installation and we provide custom-designed outdoor kitchen solutions based on your specific needs. We can design elaborate and simplistic kitchens based on the theme of the rest of your yard. We use the best materials in the work and focus on creating spaces that are functional and aesthetically appealing. We can also add a fireplace or fire pit to make this space more functional even in the colder months. Read More About Outdoor Kitchens »


Water Features/Ponds
Adding a water feature to your garden or yard space is a great way to create a stunning look in your landscaping. We can design and install different types of water features such as fountains, ponds, streams and waterfalls. We use different materials and design concepts and make sure that the feature complements the look of the landscaping it is installed in. Our designers are extremely creative in their approach to work and can create casual-styled or formal-styled landscapes on your property. Read More About Water Features/Ponds »


Landscape
Your landscape is one of the first things that any visitor to your property sees. In fact it also adds to the curb appeal and value of your home. This is why it makes sense to design, plan and install it well. A landscape is a combination of various features including softscaping, hardscaping, water features and decorative elements etc. We ensure that all these are used in the right proportion to create beautiful spaces on your property. Read More About Landscapes »


Landscape Lighting
The garden and yard spaces on your property are ideal for relaxation and entertaining. But if you want to use these areas after dark, you should have the right kind of lighting there too. We can design excellent yard lighting solutions and focus on providing energy-efficient installations on your property. We are very creative in our approach to our work and ensure that there is the perfect mix-and-match of various outdoor lighting solutions to create a stunning effect on your property. Read More About Landscape Lighting »


Wood Structures/Pergolas
Many of our clients like to get unique outdoor structures for their yards. This is when we recommend they get wood structures installed. These could be structures such as fencing railings, decks, pergolas, gazebos etc. We use high-grade hardwood in these features as they are exposed to the elements. We use highly experienced personnel in our work and this ensures you get excellent installations at very reasonable pricing. Read More About Wood Structures/Pergolas »


Pavers
There are a number of open spaces in the landscape and it's important that resilient and durable materials be used there. We use pavers of different types for various installations such as driveways, pathways, walkways, patios, decks, poolsscaping and more. In fact, many of our clients also prefer that we use pavers for outdoor kitchen installations as well. You can choose from stone, brick or concrete pavers and these are available in a range of colors, shapes, sizes and designs. We can also sand & seal these surfaces and this adds to the longevity of the installation. Read More About Pavers »


Outdoor Living
Property owners like to adorn the outdoor spaces of their homes with as much attention to detail as they design the indoor areas. But it's important that the former be designed by experts. Yards and gardens are exposed to the elements and this means the features there deteriorate faster than any inside your house. We use the best materials to design outdoor kitchens, patios, decks, poolscapes and more. We can also add fireplaces and fire pits and various water features too. The installation is handled expertly and this adds to the durability of the feature. Read More About Outdoor Living »

For any more information about our Landscaping and related services, simply call Custom Outdoor Living at this number - 574-993-0629 and discuss your project details with our experts. We will provide solutions at very reasonable landscape installation cost. You can also send us details via this online form.

We Provide Services to the Following Cities, Towns and Surrounding Regions of MI and IN: