Patios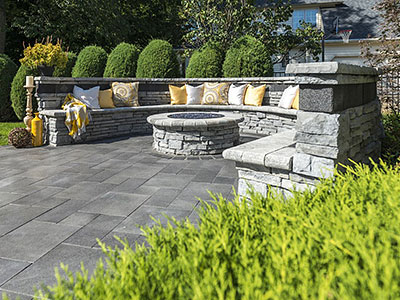 The yard space in your home can be a distinct value-add to your property if it is planned well. It needs to have the right features and elements built with the right type of materials. When you are constructing your patio, care has to be taken to ensure that the base is leveled well and that the right types of flooring materials are used in the work. This ensures the longevity of the feature.

Custom Outdoor Living provides excellent patio solutions to customers in and around Niles, Buchanan, Edwardsburg, and Cassopolis. The company also caters to customers across Sumnerville, South Bend and Elkhart as well as in Granger and Bristol. The range of services they provide are:


Patio Ideas
You know exactly how you want your patio to be; not only should it add to the beauty of your home, but should be sturdy and functional too. This is why it's a good idea to use paver stones for the flooring. You can choose from ones made of concrete, natural stone or brick and there are a number of different colors, shapes and textures to choose from. Settle for materials that are in sync with the design and plan of your home. The landscape professional you hire for the job will ensure that they incorporate your ideas into the design and plans so you get a space that you would love to entertain and relax in.


Patio Designs
The design of your patio should be in sync with the design of the rest of your house and the yard space. You can use materials such as pavers, and installations such as a fire place or fire pit to add to the coziness of the space. Many people like to get outdoor kitchens installed in this area and that adds to the functionality and allows you to use your yard in an optimal manner. The focus should be on good design and comfort as well as functionality and resilience. This will add to the beauty and value of your home.


Stone Patios
The patio space in your yard is generally exposed to the air and this means climatic changes will take their toll on the feature. Over time, this feature will deteriorate and can also affect the look and ambience of your yard. This is why it's best to choose materials that are strong and hardy and ones that will complement the appearance of the yard and your home.


Patio Blocks
Patio blocks are extremely resilient and you can choose to get these installed all over the patio space; this helps maintain the integrity of the surface as well and you will find they last for a long time with very little maintenance. Concrete is a very durable material that that requires the least amount of maintenance. It's also very cost-effective and will ensure your patio looks great and has a strong base for the rest of the installations that are built there.

Having an attractive patio feature is about hiring a well-established and expert company like Custom Outdoor Living for the job. This ensures the best materials and workmanship are used in the work and the features look good, last for a very long time and add value to your property as well.


"MORE ARTICLES"
Outdoor Kitchens
Outdoor Living
Paver Installations
Retaining Walls
Water Features

We Provide Services to the Following Cities, Towns and Surrounding Regions of MI and IN: