Paver Installations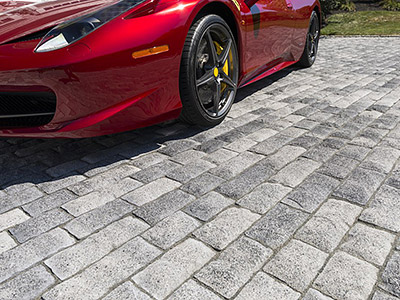 The outdoor areas of your home should be designed and planned with the same attention to detail that you pay to the indoor areas of your home. After all, the yard and garden areas are an extension of the living areas of your home; when you have features that are attractive and well planned, they make the yard and garden spaces more functional and you will find that you are using these more often.

Custom Outdoor Living provides excellent paver solutions to customers in and around Niles, Buchanan, Edwardsburg, and Cassopolis. The company also caters to customers across Sumnerville, South Bend and Elkhart as well as in Granger and Bristol. The ranges of services they provide are:


Installing Pavers
While paver installations may seem like a very simple job, the fact is that it requires skill and expertise to install pavers well. They are installed on compacted sand and have to be placed properly and adjusted correctly. Since these are individual units, they need to be positioned well together, sanded and sealed to retain the integrity of the surface as well as the overall structure.


How To Install Pavers
Many homeowners check online for tutorials on DIY paver installation techniques. However, it's best to hire professionals for the job. This is because they have the expertise and the experience to install different types of pavers ranging from stone, brick and concrete. They can also install interlocking pavers that are to be fitted together like pieces of a jigsaw puzzle.


Installing Patio Pavers
When you are getting patio pavers installed, ensure you hire a good company for the job. This area is the transitional space between the indoor and outdoor spaces of your home and you need to ensure that they are fitted well. The surface has to be without any protrusions as that can lead to tripping accidents. You can choose from brick, concrete or natural stone pavers and focus on getting them installed from trained and skilled paver installers.


Installing Brick Pavers
Brick paving is a very popular material for outdoor spaces like yards and gardens and the landscaper that handles the job for you will ensure that they complete the work meticulously and in a detailed manner. The brick units could be of various colors and many people like to create paver patterns on their patio and other paved areas of their property.


Paver Installers
When you are choosing paver installers, look for a company that has been operating in the space for a number of years, and has a good reputation. This will ensure you get high quality services at competitive pricing. A good paver installer will ensure the floor is properly leveled and that the sand has been compacted well. They will also sand and seal the paving stones as required.

Having attractive outdoor living features is about hiring a well-established and expert company like Custom Outdoor Living for the job. This ensures the best materials and workmanship are used in the work and the features look good, last for a very long time and add value to your property as well.


"MORE ARTICLES"
Outdoor Kitchens
Patios
Outdoor Living
Retaining Walls
Water Features

We Provide Services to the Following Cities, Towns and Surrounding Regions of MI and IN: